PR is the discipline of managing your business reputation, increasing your brand exposure and building your brand profile, recognition and trust. It is all about what people say about your brand and how inclined they are to recommend it to others.
PR has become more important than ever as consumers are more and more dependent on recommendations to purchase a product or service. Actually, 74% of them identify 'word-of-mouth' as a key influencer in their purchasing decision according to a study conducted by Ogilvy, Google and TNS.
Luckily, there are now multiple channels that can be used and many different players on the market that can be approached to enhance your PR and so, to build a positive brand image, get your messages across and boost your sales. Here is a little guide of the 19 PR trends of 2018.
It's all about content.
1. SEO and PR working together
Not very original but SEO is still, and will continue to be, one of the most important disciplines in digital marketing.  
Many people consider SEO and PR as two different disciplines but they're actually integrated. In fact, search engines are amongst the best third-party endorsement entities for your business.
If you are at the top of a search page, users will be more likely to visit your website and more likely to consider your business for a purchase. Being on the first page of Google is a proof of reliability.
Read also: How can PR support your SEO strategy?
But instead of searching for keywords and long-tail keywords to optimise your content for, think about questions that your potential customers could be asking. Optimising your content based on these questions could be an excellent way to drive traffic to your website even if it's not directly linked to your product or service.
Also, appearing on the first page of Google or Bing will automatically increase your brand recognition and raise your profile.
Of course, the competition on search engines is intense and pulling your rank up can be long and difficult. Some marketers will even say that 'SEO is dead'. But considering that Google processes over 40,000 queries every second (according to them), this affirmation seems a little bit dramatic.
However, marketers will have to refine their tactics or even adopt new strategies. Using paid search marketing at the same time is an excellent way to get traffic while you keep improving your organic results. If you have the budget for it, of course.

Link building
Link building and PR are also complimentary. Getting other websites to add links to yours is the purpose of both. While link building is looking for backlinks to increase the ranking of a website or webpage on search engines, PR looks after brand reputation and recognition through third-party endorsements. So while the objectives are slightly different, the disciplines are very similar.
Getting online journalists, bloggers and influencers to endorse your brand will help you build trust and drive sales, but will also help you get new backlinks.
For this reason, link building and PR should definitely be integrated.
2. High-quality content
Content Marketing is far from new. So much so that there is now a huge quantity of content out there and it's more and more difficult to play your cards right and stand out.
However, content marketing will continue to be important in 2018 for your PR because it's all about storytelling. And what better way to tell a story than to write a blog post, create a video or produce any type of content? That's how you will get your messages across.
You will simply need to think about it differently. It's now time to focus on quality instead of quantity. Have a look at your previous content and ask yourself: is this article really helpful? Am I giving clear information in this video?
What will make the difference in 2018 in this unlimited flow of content is the quality of it? Search engines also look at this in priority so it would be very beneficial to improve the worth of your existing and future content.
Think also about the form. If you produce great content but the format is boring you'll miss your target audience. Interactive content, for instance, is way more engaging, so consider including dynamic elements to your content.
Studies also show that including images in a text will significantly increase reader's attention and their capacity to retain information.
So in 2018, take the time to re-evaluate your content strategy because it's not about to die!
You can also read: Why is it important to have High-quality PR content
3. Online publishing platforms
In 2018 you might also consider joining some online publishing platforms instead of publishing your content on your website only. Why? Because you will reach people that you wouldn't normally reach.
Platforms like Medium, for example, will help you to reach users depending on their interests and enable you to build a community around your content as the platforms work just like any social media platform. You can follow, like and share articles. So it's definitely a great way to grow your exposure and to build your brand profile. This is what PR is about.
This type of platform can also be very useful for small businesses which don't have the resources to develop their own blog. They can now put some content out there too.
Media relation management
4. Influencer marketing (budget - micro-influencers)
Influencer marketing boomed in 2017. Chances are that it will continue to grow in 2018 as the number of influencers continues to grow. Bloggers, Instagrammers, social commentators, podcasters, vloggers… The tendency is unlikely to reverse anytime soon as new social media platforms and applications enter the market.
And actually, influencer marketing could be one of the most successful PR mediums for small businesses. Why? Because these influencers often have very loyal communities 'following' them, so when they recommend a product or service people trust their opinion.
So we would definitely recommend you consider approaching influencers in 2018 if you're not already doing it. You can even think about allocating a little part of your budget as it will have a great ROI if carried out well.
Some businesses make the mistake of only targeting big influencers when actually approaching micro-influencers can be very successful as they are a lot more approachable and often closer to their audience. So before launching any campaign, make sure to do your research. Understanding these influencers and their audience's behaviour is key.
5. Traditional PR
Too often forgotten, traditional PR is still and will remain very important in 2018. Despite the development of social media, apps and new technologies, most people still rely on the traditional publications to take information, particularly online. Indeed, online news is still the 6th most popular activity the internet has been used for according to an Ofcom study.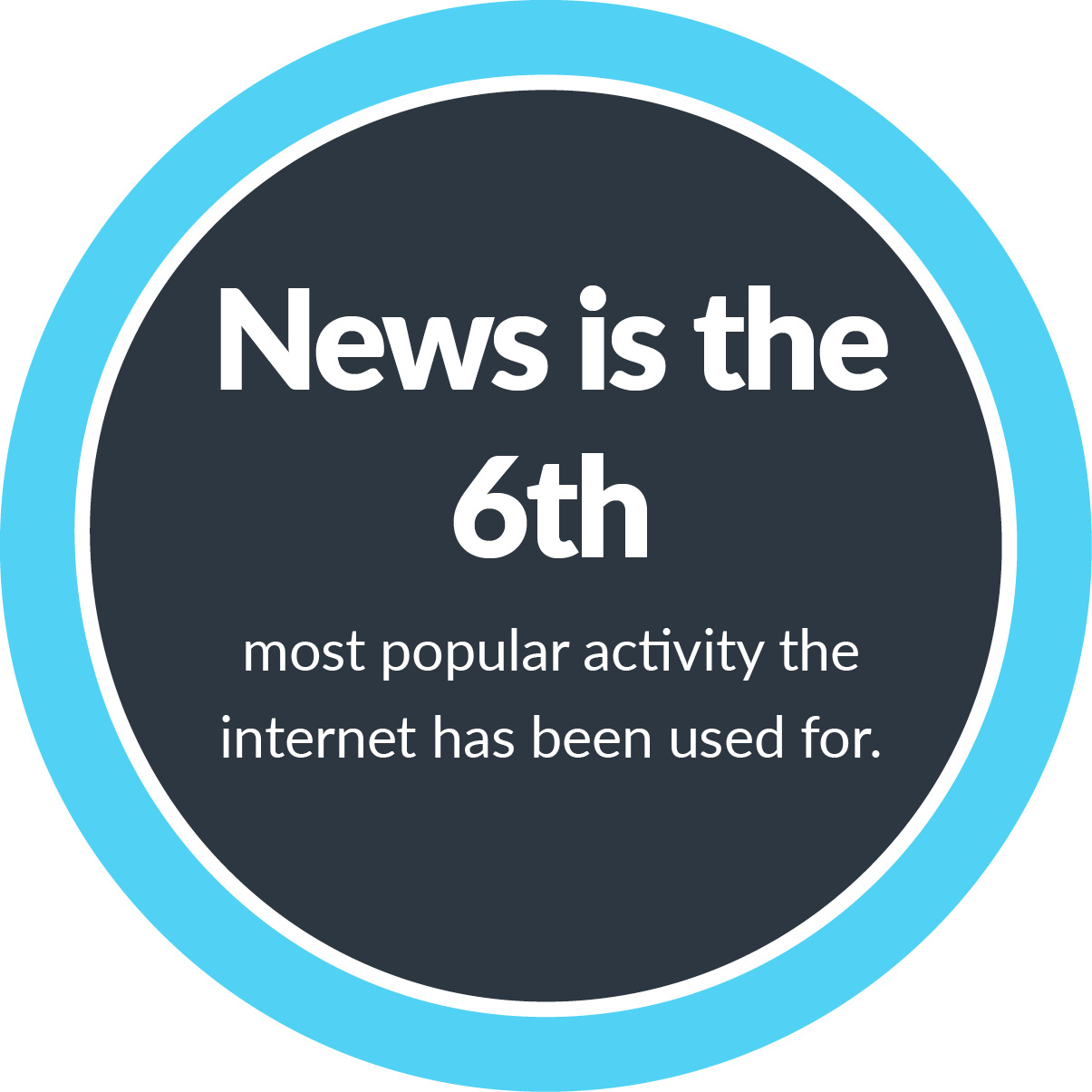 Actually, there are now a lot more opportunities on offer for businesses as many online publications have been set up over the past few years, including general and specialist ones.
Specialist publications could be particularly helpful as they've got a very specific audience. So if you do your research and find out what your target audience is reading you'll be able to build an effective plan.
Remember that journalists, contrary to other media players, are looking for stories to create articles. So getting in touch with them is a win-win opportunity as long as you've got an interesting and newsworthy story to tell that will be of interest to their readers.
We've realised that many businesses don't do traditional PR though, simply because they can't afford the fees that agencies usually charge. Fair enough. But there actually are PR tools specifically designed to enable businesses to manage their own PR.
To find out more about this we've put together a list of the best affordable PR tools. 
Using New technologies
6. Google analytics
One of the most important things that the internet age has meant is that data is vital now.
Google Analytics, as you probably know, is a great tool to collect and visualise this data, at least the ones that interest you.
Using Analytics to enhance your PR is a great way to optimise your campaigns. You can look at the sources of your traffic, determine which websites are sending you the most people, which web pages are the most popular, track user's behaviour on your website.
These are incredibly useful sources of information for your PR. You can now measure your campaign and optimise them in real-time, so if you're not doing it yet, 2018 is the time to start.
7. Marketing Automation
Automation is the new big thing in digital marketing. It refers to the process of automating marketing actions such as emailing, social media and website actions.
You're maybe wondering what does this have to do PR?
Well, PR is about delivering the right message to the right person (your customers, target audience and stakeholders) at the right time and that's what marketing automation will help you to do in an easier and better way.
Indeed, using this technology will allow you to prepare bespoke messages for each segment of your audience, meaning you can be way more accurate and personal.
According to a study by Infosys, 59% of shoppers who have experienced personalisation in their shopping agree that it affects their buying behavior. So the more accurate you are in your different communication levels, the better your brand image will be.
Accuracy will, more often than not, lead to customer satisfaction and a satisfied customer could then become an advocate and recommend your product or service. As we established before there is nothing better than third-party endorsement!
8. Artifical Intelligence and PR
Artificial Intelligence has invaded the world: from aviation and education to finance and medicine... applications are numerous. Chances are it will be the big thing in marketing and PR in 2018 and will continue to grow from strength-to-strength.
Thanks to this technology, programs can now recognise and suggest the best time to post according to people's behaviour. It can also help define profiles of users for example, meaning that the PR of the future will be more targeted and so accurate.
There are already pieces of software using machine learning to plan social media posts when user's are more likely to engage with them.  This will be a huge disrupt in the marketing and PR sphere.
9. Chatbots
You've probably noticed that many businesses now provide a chatbot on their website. (Yes, this is AI too)
The same way marketing automation will help you to more accurately speak to your customers, chatbots will help you with prospective customers visiting your website. It's an easy and useful way to deliver your messages and as it is actually a robot it doesn't require any human or time resources.
Once again, conveying a positive image of your brand and building trust is the purpose of PR. Little things like chatbots will help you pursue these goals.
10. Messaging apps
Messaging apps like Facebook Messenger or Whatsapp have developed services for businesses to interact with their audience. Depending on the business you're running, it could be very effective to set up this type of communication channel as it can reinforce your image of proximity and accessibility, and can also help convey your messages.
11. Podcasts
According to a survey conducted by RAJAR MIDAS, 4.7 million adults in the UK listened to some form of podcast in 2016. The market is immense and is still growing. The good thing about it is that there are now many different podcasters, talking about very different subjects.
So if you can find podcasters interested in subjects related to your industry, why not try to get in touch with them to ask if they'd like to recommend your product or service? You'll have access to a captivated audience that chose to listen to this particular podcast, which is a lot more powerful than any radio advertising.
In fact, this is no different from traditional PR.
The power of personal recommendations.
12. Online reviews
92% of consumers now read online reviews and sixty-six per cent of survey respondents indicate that they trust consumer opinions posted online according to a study by Nielson. These stats should convince you that online reviews now have a very important place in the purchasing decision process of consumers.
The media are no longer the only advocates: anyone can be one online. And that's something you absolutely need to take into account in your PR strategy.
Platforms like Trustpilot, Yelp, Tripadvisor, Foursquare or even Google enable you to set up a review system up for your company. If you're scared of getting negative reviews that could impact your sales, note that consumers are now so used to looking at reviews before purchasing a product that they might just choose a competitor product or service if they can't find any. Actually, 68% of consumers trust reviews more when they see both good and bad scores.
Think about including customers reviews on your homepage as well as it could help visitors make a decision. 63% of customers are more likely to make a purchase from a site which has user reviews.
13. Feedback emails
Using your own customers to get reviews and feedback is a great way to convey a positive brand image and to build trust. Succeeding in this will boost your PR and increase customer loyalty and at the same time increase the chance of you getting positive reviews in the future.
So why don't you set emailing campaigns up to ask your clients for feedback and how likely they would be to recommend your product? That's part of a good customer service strategy. 58% of consumers said that over the last five years they have left more reviews based on the customer service they received as part of the business.
So if you're not already doing it, maybe consider it for 2018.


14. Referral programmes
Referral programmes are a great way to use your own clients as third-party advocates.
To make it work it's important to target this kind of programme at the right clients- the ones that trust your brand and are loyal.
To give an incentive to these customers, you could think about a rewards system, giving a discount or a free month for example. When a client is ready to refer your business, that's great PR. So if you don't have a referral programme in place yet, maybe think about it for 2018 because personal recommendations remain the most trusted and popular method of recommendation.
15. Testimonies - case studies
Testimonies and case studies are also great for your PR and will continue to be in 2018. If you're B2B or service-based companies particularly but not only. Product-based businesses could collect testimonies from their customers about their purchase experience, the customer service.
If you haven't done it yet, consider starting collecting them in 2018 because you could use them as content for your social media, for your emailing campaigns and of course on your website. The same way reviews will have a positive impact on the users visiting your website, case studies might convince prospects that you're the right company for them.
16. Social media
A quick paragraph about social media as it is now one of the best PR tools to communicate with your audiences and to convey your messages. 2018 won't be any different, you need to be on social media. The challenge, however, will be to drive engagement as it has become more and more difficult. So pay attention to what's going on and at the trends, and adapt your strategy accordingly.
Facebook, Twitter, Instagram and LinkedIn are obviously important to consider, but apps like Snapchat are great too. You don't have to be on all of them just because it looks like the right thing to do though. Focus on the ones that are more relevant to your business. If you're a B2B business LinkedIn is essential, but if you're a travel business Instagram and Snapchat are probably a lot more relevant.
17. Forums
Forums are not new but they will still be useful for your PR in 2018. The number of visits to Reddit.com for example (the biggest online forum) has been constantly growing in 2017, reaching over 1,500 million monthly visits.
One of the best things about forums is that a multitude of different topics are discussed on them, so chances are that topics related to your industry will be discussed too.
If you spend a little bit of time each month on forums you will probably be able to leave a few links to your website. The key is to be genuine and to forget the sales speech. Provide useful information and answer the questions clearly if you can. The more you use these kinds of sites the more you will build up a positive brand image.
18. Events
Events have always been excellent for a business's PR. Indeed organising or participating in them brings recognition and boosts your credibility. Events also enable businesses to communicate in the best way possible, directly.
And as everything is getting more and more online and virtual, going offline once in a while can be very beneficial for your business. Organising a press day or a launch event, opening a pop-up store, participation in a conference or in a business show… There are many things you can do.
Read our blog: 3 events small businesses can do to boost their PR
Of course, don't ignore online virtual events. Webinars have been very popular in 2017 and chances are they will be as popular in 2018. So these types of online events should also be considered.
---
On average, a consumer will look at over 10 information sources before making a purchase. That's why PR is so important for your business. As there are now so many ways to influence opinions, it's important that you always stay on top of the trends and the technology. Mixing traditional and digital PR should enable you to reach your goals.
Written by: Julie Cocquerelle, Marketing Manager
Sources:
https://www.getambassador.com/blog/word-of-mouth-marketing-statistics
https://www.vendasta.com/blog/50-stats-you-need-to-know-about-online-reviews