When deciding to launch a PR campaign to share one of your stories, you need to be assiduous from start to finish. The same way you need to prepare beforehand who you will target, what story you want to tell and how you will distribute it, you need to prepare afterwards a strategy to showcase the coverage you've got. Here are a few ideas of what you can do.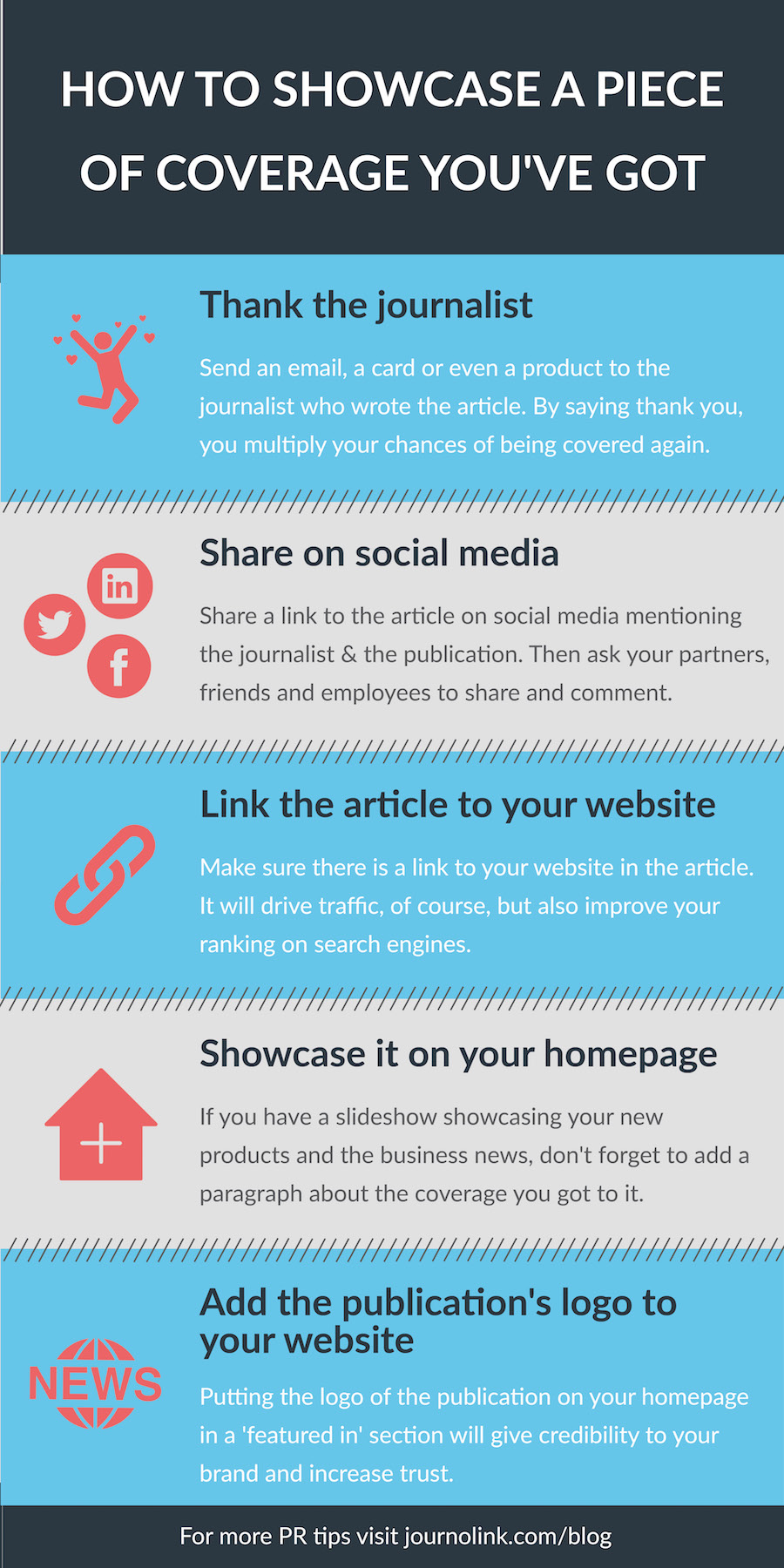 Getting coverage is not the last step of your PR campaign, you will need to showcase your piece of coverage. Remember to spread the news as much as possible by using every communication channels you've got and by asking a little help to your network.
If you would like to hear more of our business tips or would like more information about how you can get more media coverage for your business, sign up to our newsletter here.
Written by: Julie Cocquerelle, Marketing Executive
Julie has recently joined the team. Passionate about startups and small businesses, she has a background in marketing and PR.