Press Release Distribution
JournoLink offers an intelligent press release distribution system designed for beginners as well as experienced businesses and PRs.
JournoLink gives you access to a PR database of 10,000 journalists, bloggers and broadcasters across the UK.
Sign up now
Distribute your press releases
Distribute your press release to relevant journalists
Thanks to our intelligent matching system, your news stories are only sent to the journalists and bloggers who are interested in your industry sector.
We also enable you to narrow your targeting down to certain geographical areas. The more precise you are with the targeting, the better your chances of coverage.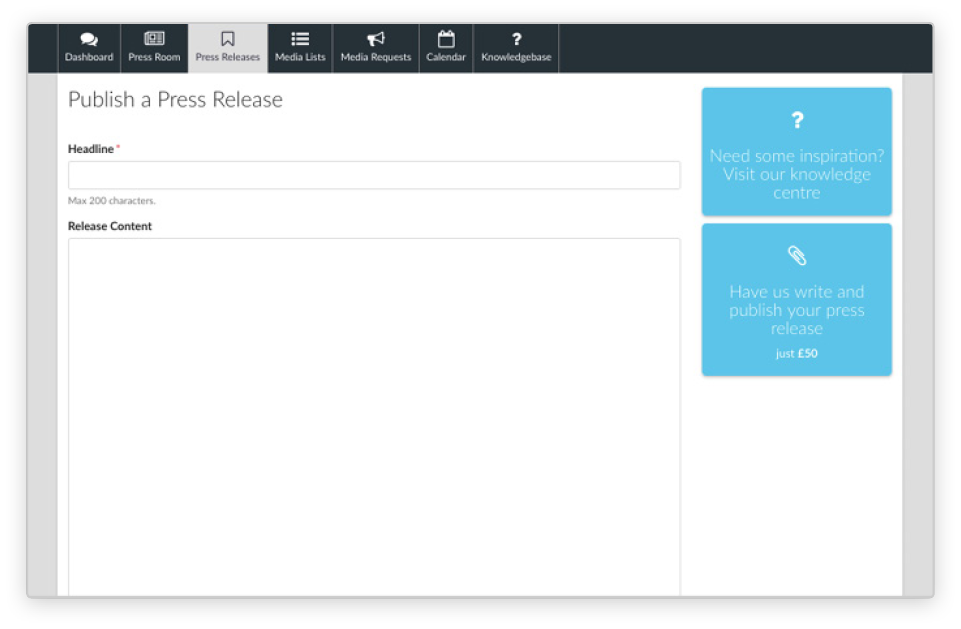 Write and send your press release easily with our step-by-step template
JournoLink provides you with a step-by-step template to help you write your press release and set your distribution settings in the best and easiest way possible.
Additionally, you also have access to a knowledgebase full of tips and examples to improve your news story and improve your chance of getting noticed by a journalist or a blogger.
Measure the success of your press releases
Measure the success of your press releases with the analytics
To help you track any mention or coverage of your brand on and off-line, we provide you with in-depth analytics for each press release you distribute to the media.
The report includes the number of clicks, views and interactions your story received and also the top publications who have interacted with your release.